EMS guide
Which EMS fitness device should I choose?
Get in the picture just in seconds with different EMS devices
We know well that it's difficult to choose the right product both for home and studio EMS workout. Teherefore we created a spreadsheet for you to be able to compare the major features of different EMS devices.
Compare personal EMS fitness devices based on 27 major features
You will find 27 different features compared in the Personal Products sheet and 34 features in the Professional Products sheet.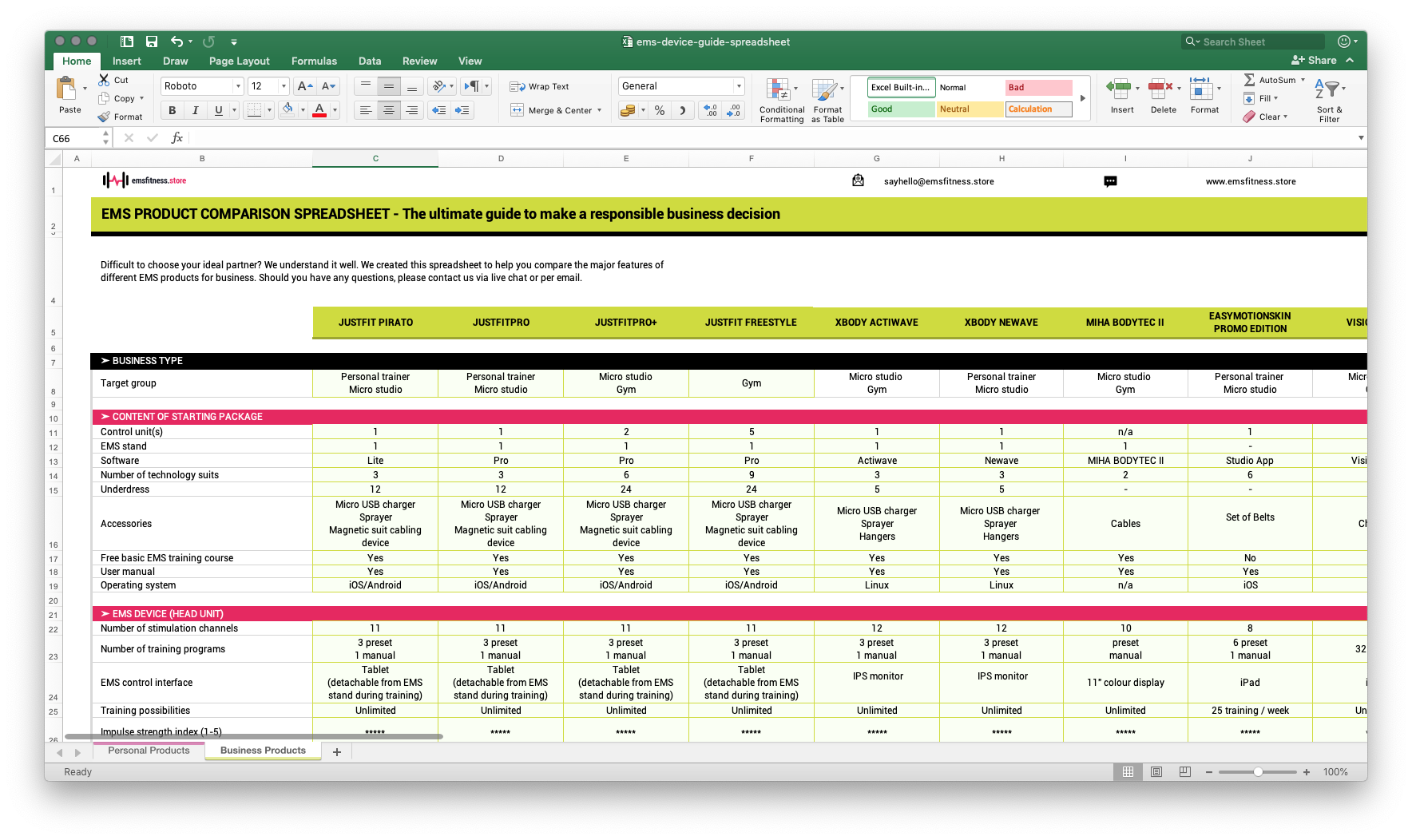 Compare professional EMS fitness devices based on 35 major features
Download your guide now, save time, and make the right decision: